The Tube Amp Hall of Fame Site 2
|
home


Tube Amp Hall of Fame #15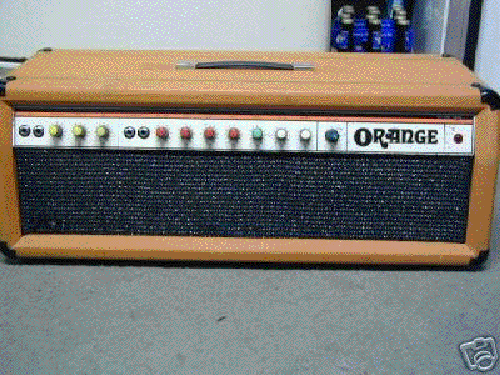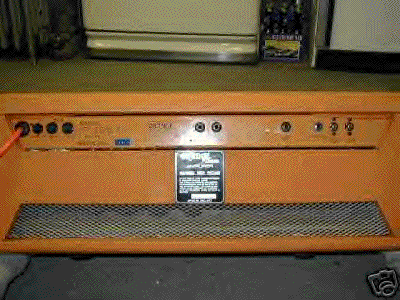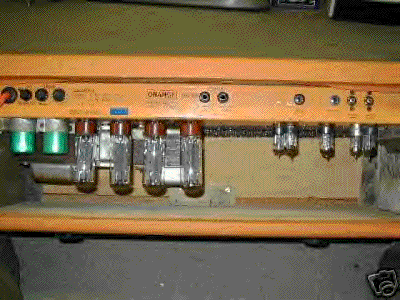 ORANGE HUSTLER 125 CUSTOM REVERB TWIN AMP
100w vintage orange amplifier
tube compliment is: 4x EL34, 5x 12ax7, 1x 12au7
lay down transformers.
RARE, RARE, and RARE ORANGE HUSTLER 125 amplifier.
also known as the CUSTOM REVERB, or REVERB TWIN.
made in 1975 in england
REVERB and TREMELO and 4 inputs over two channels
the front panel from left to right is: input 1, input 2, volume, treble, bass, input 1, input 2, volume, treble, middle, bass, reverb depth, tremelo speed, tremelo depth, master volume
the back panel is from left to right: power switch, mains fuse, HT use, logo, serial number (1066), speaker jacks (x2), slave output, footswitch, reverb in, reverb out.
---------------------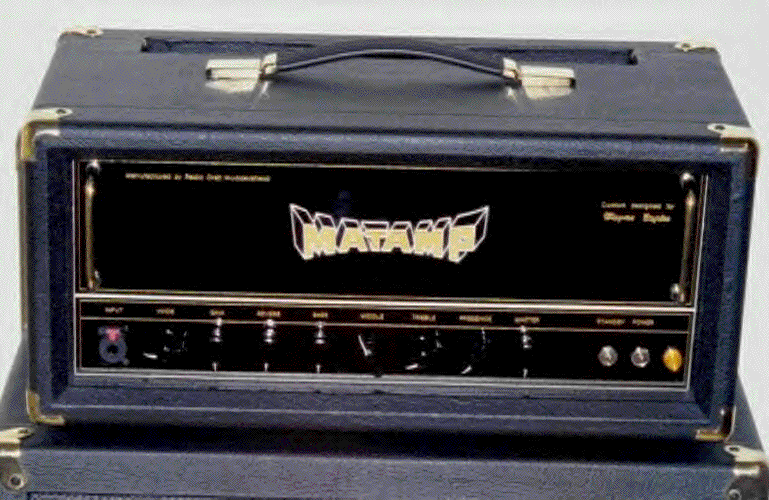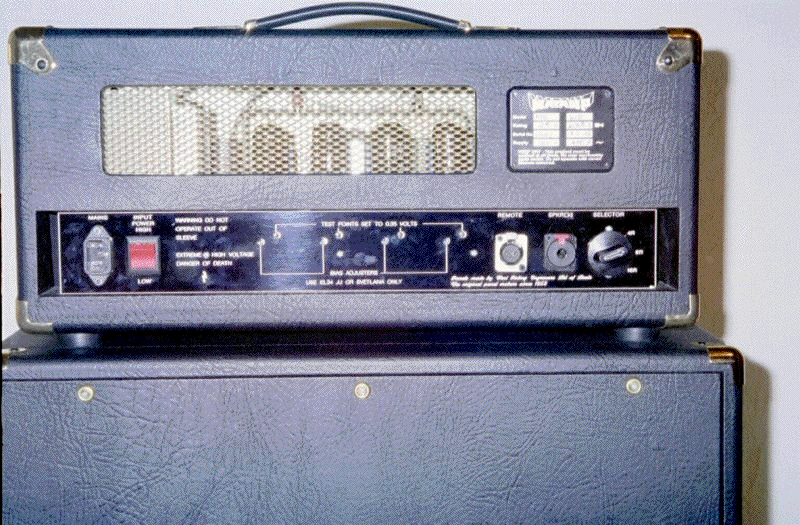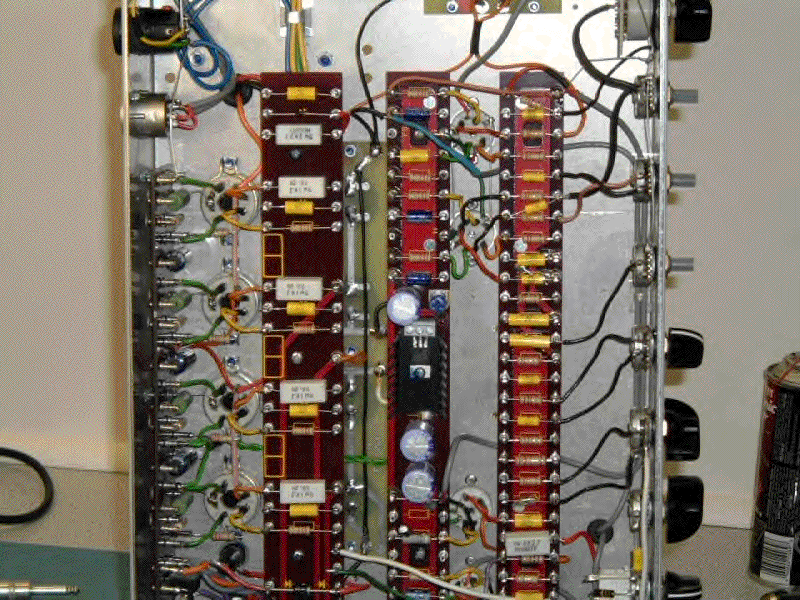 I love these Matamps!
Matamp V28 custom guitar amp head
Hand-wired and designed in the UK by the legendary Matamp company
Front panel: INPUT (locks), 6-POSITION VOICE SWITCH, DRIVE, REVERB, BASS, MID, TREBLE, PRESENCE, MASTER VOLUME (bypassed when turned fully counter-clockwise)
Rear panel: MAINS JACK, HIGH/LOW POWER SWITCH (Pentode/Triode), BIAS TEST POINTS, REMOTE (Line Out), SPEAKER JACK (locks), OHMS SELECTOR
Currently loaded with 6V6 tubes, it works great with 6L6s and EL34s.
Easy to re-bias as test points are accessible on the rear of the
amplifier.
---------------
---------------------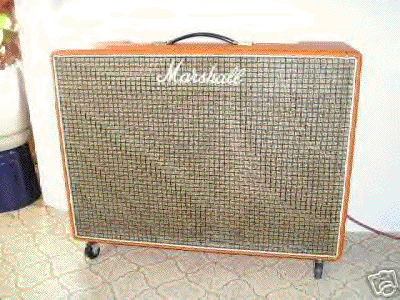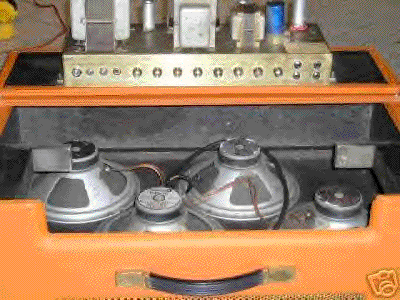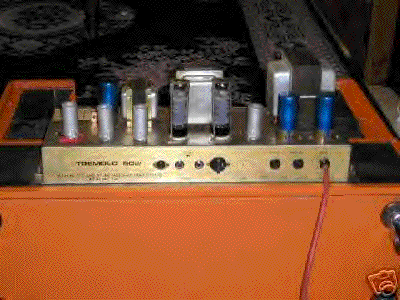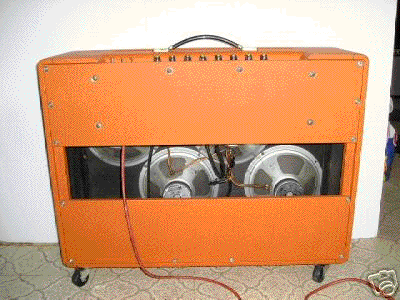 MARSHALL JMP-50 MK-2 LEAD
1972 JMP 50 4-10 / M-2 Series, big box
20 watt, 10"speakers sound great. Speaker's are Oct. 1974
orange tolex Size is: 32-1/4" x 10-1/5" x 24"
-----------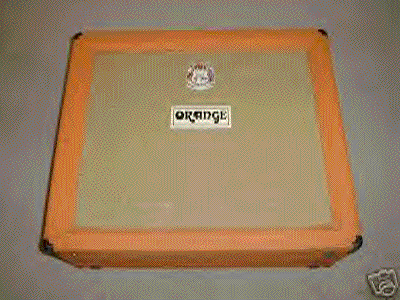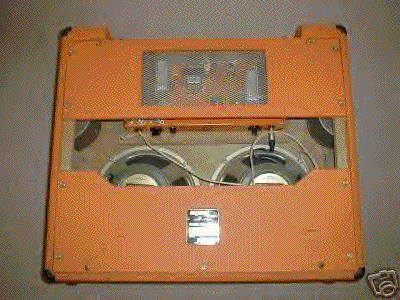 1970's ORANGE 50 W 2 x 12" amp is fitted
with 2 green back Celestions
------------------------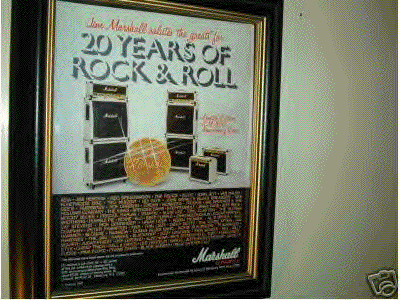 ---------------------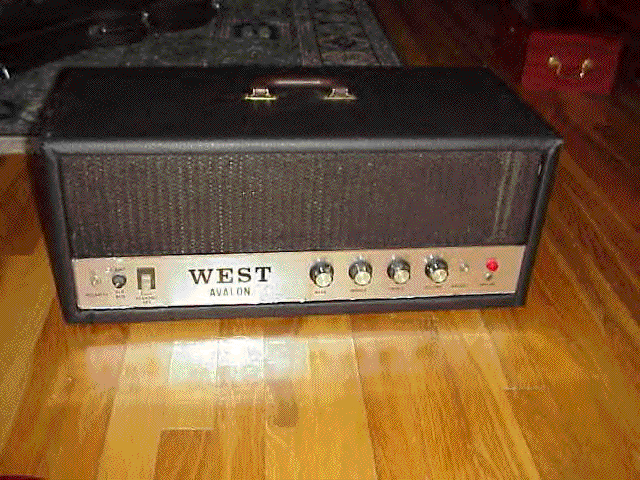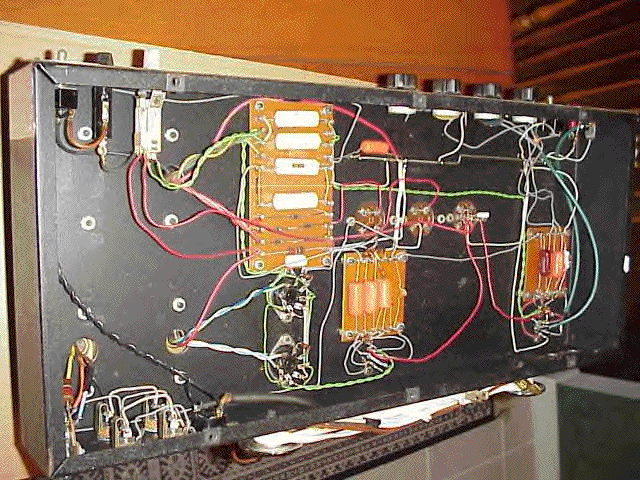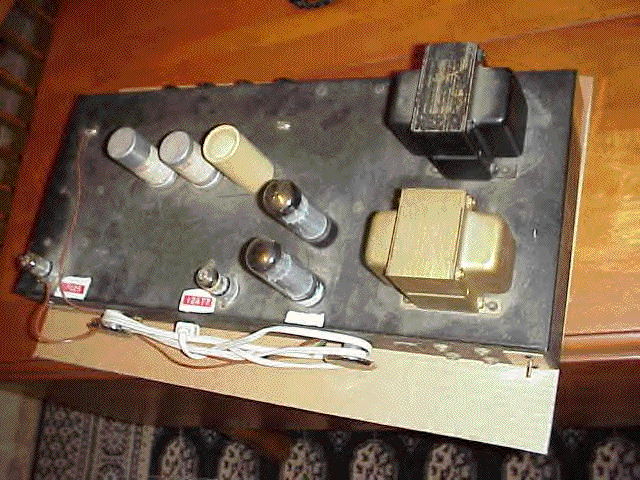 West Labs Avalon
Grand Funk Railroad used these jewels. 2 EL34's rated at 50 watts RMS
----------------------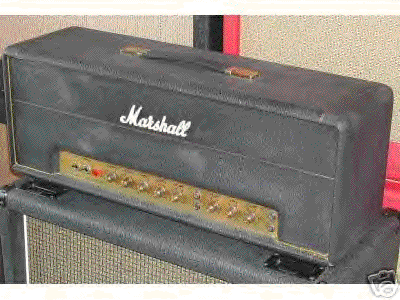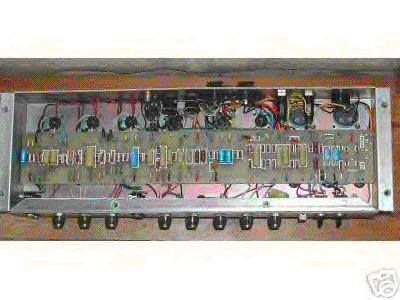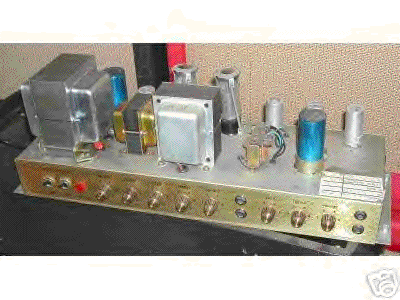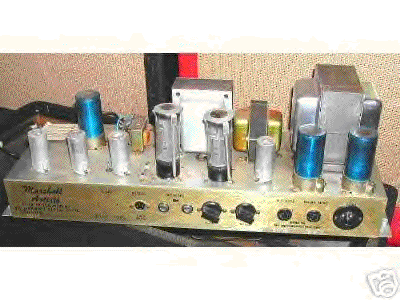 Marshall Artiste 50 Watt Head 1974
-------------------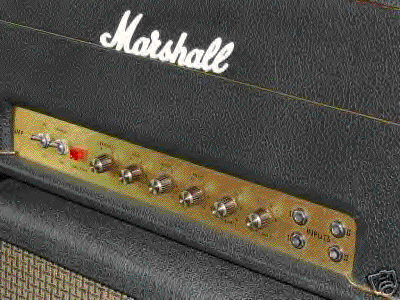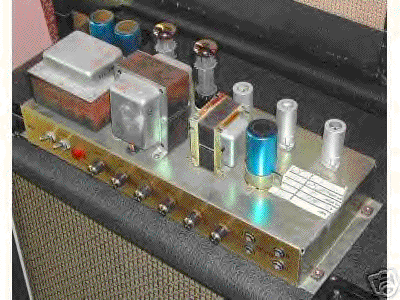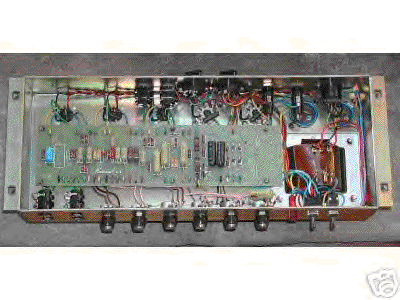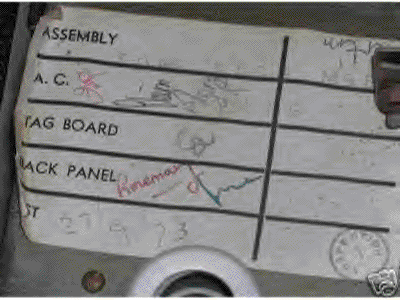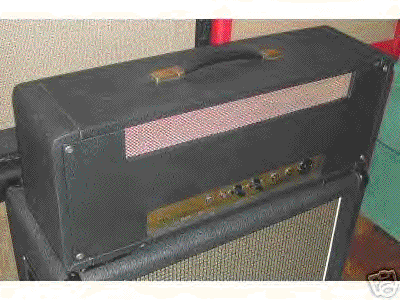 MARSHALL JMP 50 WATT 1973
a full set of Mullard valves
12ax7--el34's
---------------------