The Tube Amp Hall of Fame Site 2
|
home


Tube amp hall of Fame #14

SPA-2 Stereo
Nice, clean tube preamp
----------------
HAMMOND M2 / M3
------------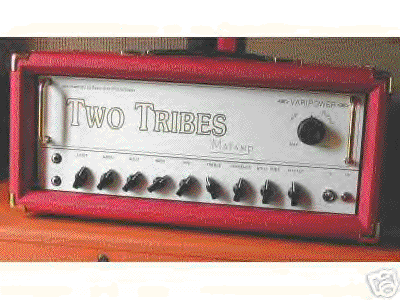 Varipower, It can be run flat out for that valve overdriven sound
at a low wattage, then using the Varipower control dial in the
level of volume you need. This is the only of these and was made
by Matamp in the UK.has pentode triode switching,solo boost.
one or two pairs of 6550's or KT 88's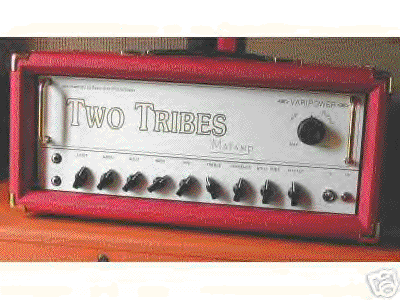 ---------------
Hoffman Tube Guitar Amp - Custom Prototype #4
Fabulous Hoffman hand-wired 30 Watt 2X10" tube guitar amp
Doug Hoffman is a master builder formerly of Sarasota, Florida and now located in North Carolina.
nice
---------------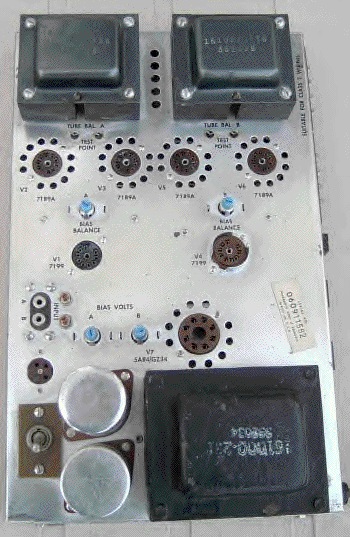 Stromberg Carlson ASP-60 Stereo Tube Amp VG+
7189 Push-Pull 16 WPC Basic Amplifier 1960
The tube compliment is 7189 x 4, 7199 x 2 and a GZ34/5AR4 rectifier
The transformers in this amp were made by Magnetic Windings of Pennsylvania
This unit was made around 1960, is rated at 16 watts-per-channel
-----------

Mesa Baron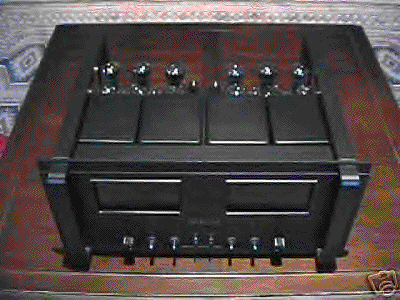 omg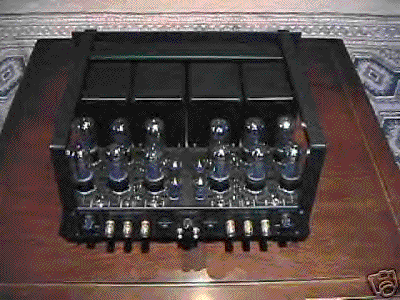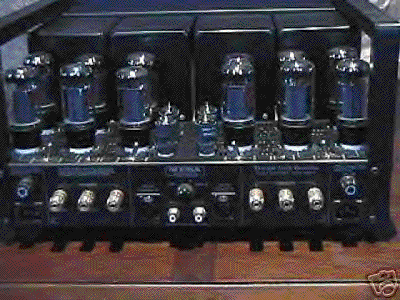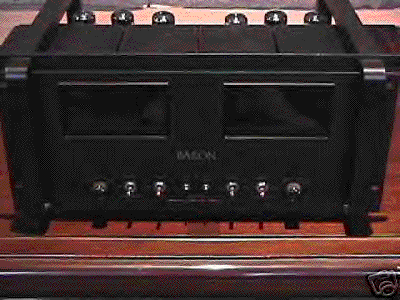 The ultimate tube power amp. The MESA BARON
----------
OMG the sweetest Tubber yet
Channel Assignable Progressive Linkage power section featuring 4x6L6 & 2xEL34, which allows you to select either 2x6L6, 2xEL34, 2x6L6 + 2xEL34, 4x6L6 or 4x6L6+2xEL34 for Power Ratings of 50, 100 & 120 Watts! / 5x12AX7, 2x5U4
-------------------------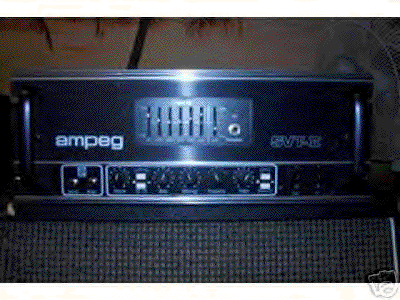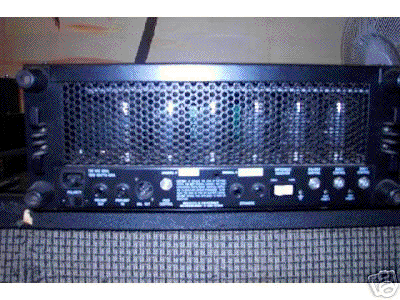 Ampeg SVT II
300watt
-------
a Painfully RARE 1971 Marshall 50 Watt Artiste Head In Original Factory ORANGE covering
It has been moded to sound like a JTM 45 on one side and a JMP 50 on the other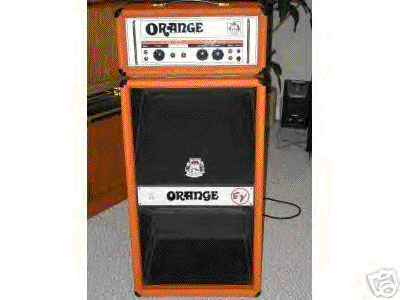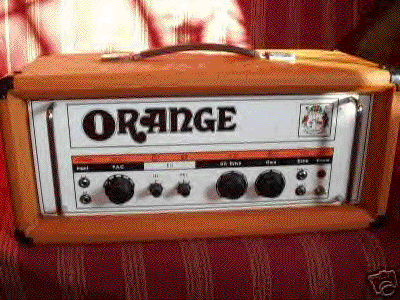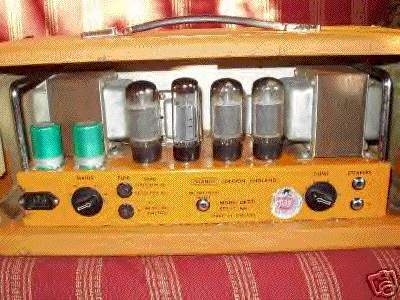 MODEL NO: OR120.
4x EL 34's
-------------------------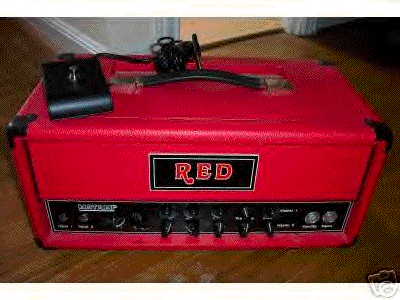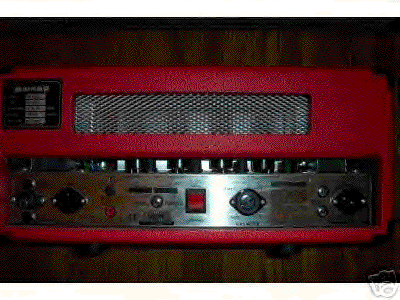 It is an 1800+ amplifier hands down. One of 2 in RED with a custom front. Only one ever built in RED format. It was a DEMO amp for our 2 channel line. Two were made, one in GREEN and one in RED. It was tested and played in the UK for months, put on the road, then sent to the USA where it was flogged personally through 2 4x12 cabs. It is the only push button unit besides its twin Green Brother
MATAMP 120W EL34 amp
-----------------
15 watt amp,class A
Orange AD-15 1x12 guitar all tube combo amp
--------------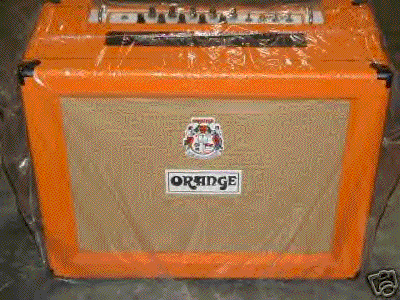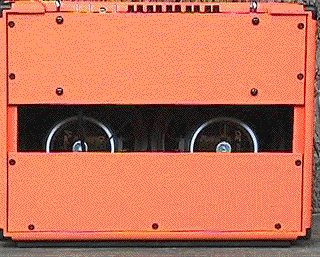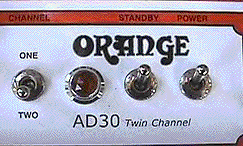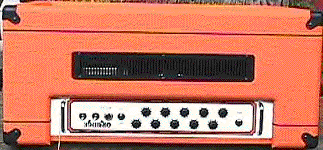 Control Panel has 2 X Master Volume, 2 X Gain Control, 2 X Bass EQ, 2 X Middle EQ, 2 X Treble EQ Features Two Completely Separate Signal Paths Silent Channel Switching, Power Rating 30 watts RMS, Single Input Socket, For Outputs this baby's got 8 ohm and 16 ohm Speaker Outs. It's also got Construction Enamelled Steel Chassis Mounted In A Heavy Duty Cabinet! Pre-amp Valves are 4 ECC83 dual triodes Power-amp Valves are 4 X EL84 pentodes Dimensions are 66cm X 52cm X 30 cm.2x12 Celestion Vintage 30 speakers
Orange AD30 TC 2x12 Amp
---------------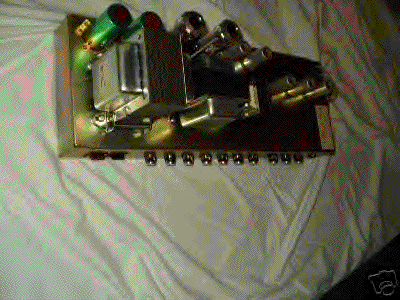 1982 Marshall JCM 800 4210 combo
Drake transformers, Celestion G12-80 Speaker, DI/Slave control, effects send and return jacks, extension speaker jacks, speaker OHM selection and input voltage select.
EL34 5-ECC83's tubes
--------------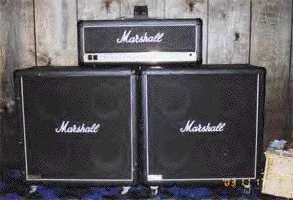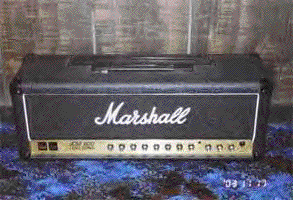 2210 / model JCM 1960B
---------------
SANO TUBE AMPLIFIER
AMP CASE IS 27 INCHES X 12 X 19
JENSON SPEAKERS
8417 output tubes
---------------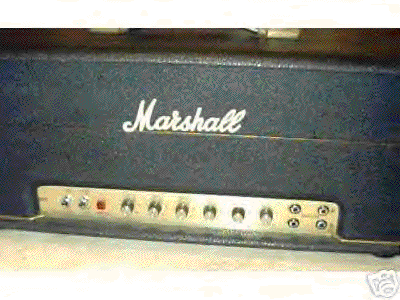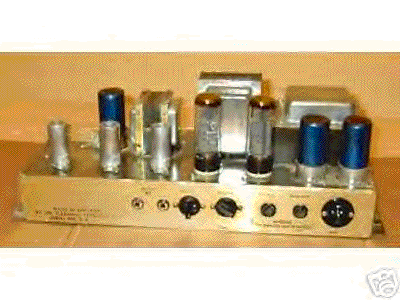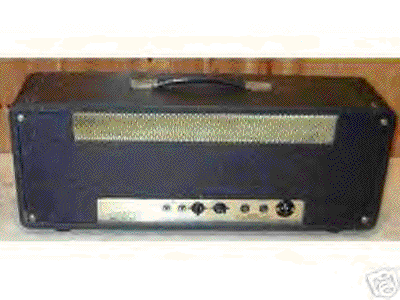 Made in 1973 , this is a 1989 (organ)Model , which is based on the 1987 (Lead) Model
it has 3 Brimar/ Era ECC83 pre amp valves , 2 Mullard EL34 output valves
the amp has TAG BOARD wiring and laydown's
-----------